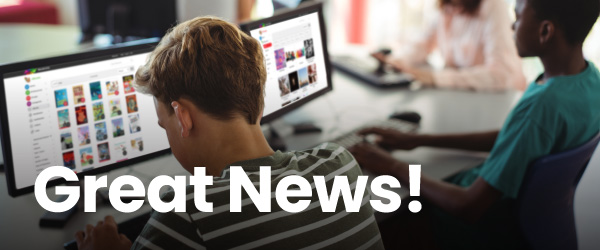 Announcing Year 2 of the




Missouri Shared Digital Collection (MO-SDC).



What is the Missouri Shared Digital Collection (MO-SDC)?

The MO-Shared Digital Collections are state-wide shared digital collections of eBooks and audiobooks, based on 3 levels: elementary, middle and high school. Any public or non-public PreK-12 school in Missouri can join. Schools will buy into this shared collection on an annual basis, based on enrollment. By pooling together funding and sharing resources, students will have access to a large collection of titles at a low cost.
What is the Cost to Participate in the MO-SDC?
The MO-SDC Grade-Level Digital Packages cost is based on # of students per school:

Join Our Informational Zoom Meeting


Enter This Meeting ID to Join: 960 0268 8885


Ready to Sign Up?
Get a quote! Click the button below to let us know you are interested.
Mackin will send you a quote for joining the 2021/2021 MO-SDC.
Submit the form by August 15, 2021.
Send us a PO by August 30, 2021 to officially join.
The billing for the MO-SDC will be handled by Education Plus.


Over 60,000 PK-12 Schools Served Worldwide
Featuring free standard processing and free shipping.

Mackin, 3505 County Road 42 West, Burnsville, MN 55306, United States
800.245.9540 Mackin.com
Manage my list preferences or unsubscribe me from all lists.
View message in browser.