Grant Channel • Browse Titles • Services • Blogs • Contact • Shop

As we celebrate our 37th holiday season at Mackin, we are feeling very thankful for all of you. Thankful not only that you have placed your trust in all of us, but grateful for your dedication to serving others.

From all of us to all of you, we wish you a Merry Christmas, Happy Holidays, and a new year filled with health and good fortune.

Warmly,


Author Interview




Varian Johnson's middle-grade novel, The Parker Inheritance, was awarded a 2019 Coretta Scott King Honor as well as received numerous other accolades...


---

Wednesday, December 9th, 1:00pm CST

A Conversation About Anti-racism Between Author and Activist Frederick Joseph and Fifth-Grade Teacher Colby Sharp.






We've had a blast talking with all of you on our social platforms this past year. If you haven't followed us yet, don't miss out on all the fun!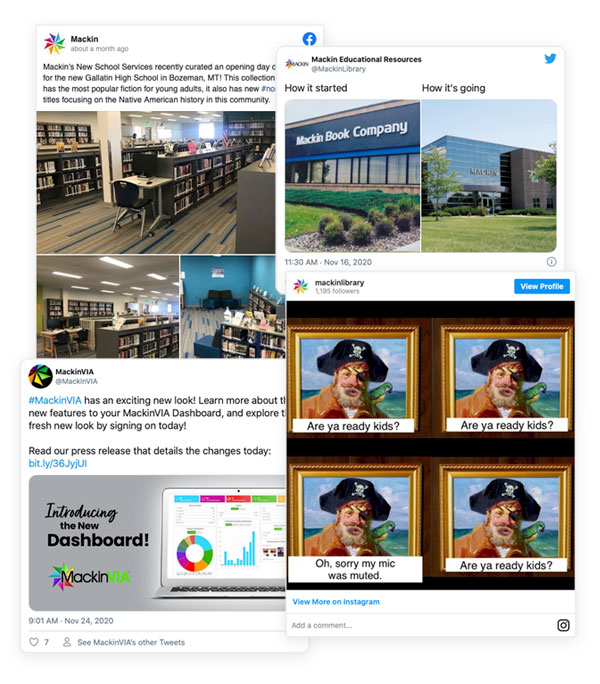 Over 60,000 PK-12 Libraries Served Worldwide
Featuring free standard processing and free shipping.

Mackin, 3505 County Road 42 West, Burnsville, MN 55306, United States
800.245.9540 Mackin.com
Manage my list preferences or unsubscribe me from all lists.
View message in browser.